Abhitash Singh
June 5, 2019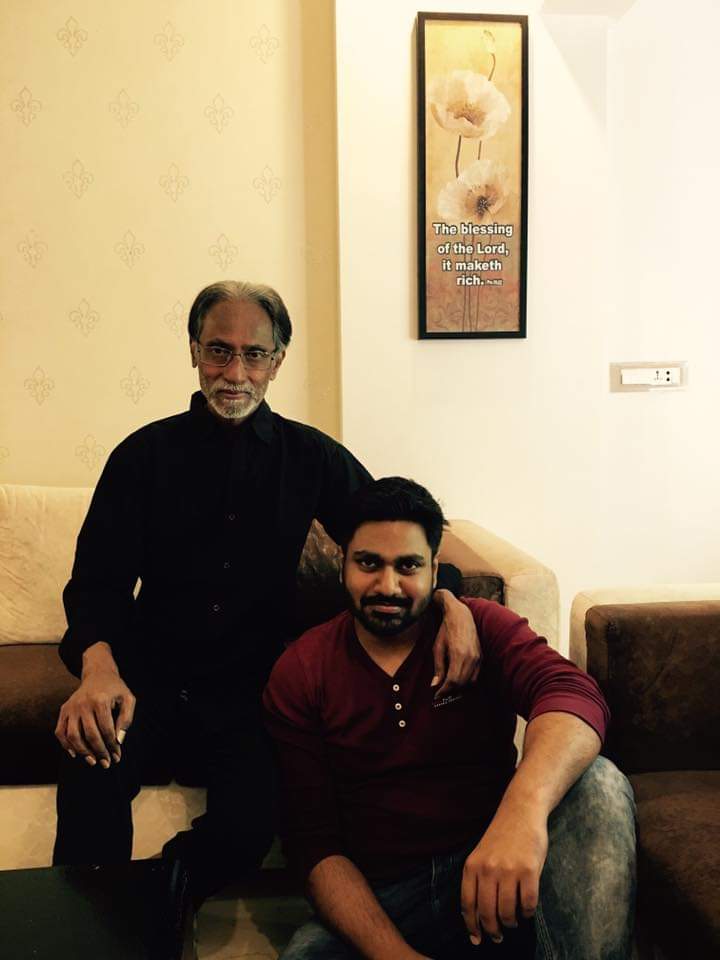 ---
Mithoon a multitasking talent doesn't need any introduction. He is a music director, composer, lyricist and also a singer. The music director is well known for his composition of the famous Hindi song "Tum Hi Ho" from a big hit movie Aashiqui 2. The song was on everyone's lips when it released in 2013. He won the Filmfare Award for Best Music Director for it. In 2016 he wrote as well as composed one of most heard songs on YouTube and it was "Sanam Re" for which he won the Global Indian Music Academy Awards. In a telephonic converstaion with Newsband, Mithoon talks about his journey.
Q.1) Share your experience of your first hit songs like "Who Lamhe" in Zeher and "Aadat" in Kalyug?
In fact, Wo Lamhe in Zeher and Aadat – both of them were not my original compositions; they were adaptation which were done legally and properly credited as well. So I think they were good platform for me to start off and communicate with my listeners in terms of music production. I come from a background of music theory arrangement and for me to do something was very exciting back than when I was just 19. After that I started off with my independent original composition from Bas Ek Pal and after that I have never done any further recreation. I think there were good songs to start off from but then I left recreating behind back then.
Q.2) Parents are regarded as God those who have brought us to this wonderful world and we have observed that you give full credit to your father for your successful journey, Comment?
I think for every son his father is completely irreplaceable and the way a father influences his children I think it's nobody else in this world can do because the first superhero that a child actually meets is nobody but his father same is in my case I think whatever I am today as a musician as a composer and even as a human being I owe it to my father It was his passion and the honour he earned among the fraternity which inspired me to take the music in first place. And it was because of training, guidance and inspiration that he gave me that I started my career at the age of 19 which saved a lot of time for me and he has stood by me like a rock and I think that is one position which is completely irreplaceable in my life.
Q.3) Elaborate as to why in 10 years in the industry you have done less than 15 films with very few solo or complete movies?
I always believed in working on my own terms. In fact even in some of my first films that I did I really remembered being very very firm about my work patterns. I truly feel blessed that I get to work with people who were gracious enough to give my space and my time. And even today I take my own time to do the music which I do. I love my music. I love the process of creating music. And I enjoy it and I am not there to prove the point to the amount of work I do, but  I believe whatever I put out should be quality, genuine, sincere, honest music that is my mantra that I have been I following  and I am very happy doing that. As far as solo film are concerned I have done some good solo films The Train, Agar, Lamha, Last Year Shabd which also won earned me an international for its music was an solo sound  track and its highly appreciated music even Akshar 2 was solo song track. I have been doing some good solo songs tracks as well as I do not have problem sharing because it also suits kind of work patterns I have that if I have to do one or two songs than I get that much more time and I take months on those songs and I enjoy that also and some of my best of works come on shared sound tracks including Aashique 2 so individually I don't have any problems.
Q.4) It is said that sometime you take one month for one song, Comment on it?
So my previous answer just replies that. I really enjoy the process a lot and I spend lots of my time on music. Until and unless I am fully convinced what I have done I myself don't play to my directors. I have a very critical self analytical process which I go through that so why my music has the kind of impact it does on my listeners.
Q.5) How it was composing all the songs for Ajay Devgn movie Shivaay, Comment?
Working on Shivaay was one of the adventurous experience for me because I think Ajay Devgn is a very passionate filmmaker apart from the great actor he is known to be. He really inspires you a lot and the best thing is he pushes you to do what you have never done. The Shivaay title track and even the love song in the film call Darkhast was a very new experience for me because I see love from melancholy perspective but he wanted me to delve into the adventurous side of love and I really enjoyed it. Even the BGM the film was shot so beautifully and it has such a powerful script and such an emotional journey that scoring for the film was a treat and I took 35 days to do the BGM and the way everything I shaped up I am really very proud of it.
Q.6) How important is the music for a film?
I think music has always been very important in cinema right from the beginning.  Be it in Hindi Cinema or World Cinema. And speaking of Hindi cinema I would say of songs apart from music even BGM is universally very crucial it's a character in the film. Song are soul of any Hindi films and I come from the school of makers like Raj Kapoor, Guru Dutt, Raj Khosla, Mahesh Bhatt and makers like Subhash Ghai Sahab who have actually shown that how music can be a greatest narrative a film makers can use. And we as an Indians are very much musically oriented and we are emotional listeners. We have so much music in our country like classical, Hindustani, folk, semi classical and all is integrated into Hindi films and that will always be the foundational pillar of our cinema and it should always remain which I don't want to change.
Q.7) Let us knows about your future projects and also plans?
I have many interesting projects Lined up. I have got Ek Villain 2 with Mohit Suri also his very ambitious project called Merry Christmas which will happen sometime around next year, I have got Satellite Shankar happening. I am scoring music for a film titled 'The List' which is my first global project.
Q.8) Earlier melodies were the soul of the films and lyrics were meaningful but today a trend has changed what is your input on it?
I personally do not believe that the trends have changed. I think every generation has its share of good and bad and that too I feel is very reflective because what is bad for someone maybe someone else is daily consumption. So I really don't look at music from that narrow perspective. Relatively speaking from a personal perspective good and bad has always co-existed in every point of view? It depends on what listeners choose to listen. I think even in today's time in last decades some great songs has come and some composers has put a fabulous work, great work and some great lyrics has also come out. I could make a mention of a song which Rochal Kohli did Tera Yar Hu Main which is beautiful composition and beautifully written and it's done so well and I could not believe that good music is not happening. It's happening in its own way.
Q.9) Lastly, can you elaborate in sync with the future plans, basically what do you think is the need of the audiences in these times?
I don't function as an artist catering to any needs as such. I believe that music which is done sincerely and think if music done without any agenda without the influence of any trends or any plastic influences always reaches people  and anything that is done sincerely will always touches the heart of the people and ultimately that people's need and nothing more that.
---