Abhitash Singh
June 15, 2019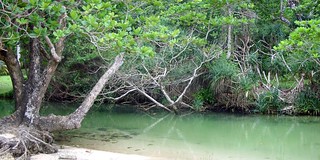 ---
Budget of Rs. 2 crore alloted for herbal and botanical garden in 2019-20
On one hand the Navi Mumbai Municipal Corporation (NMMC) failed to utilize even a single penny of budget allocation of Rs. 50 lakh in 2018-19 for the mangrove plantation and conservation and Rs.2 crores for herbal and botanical gardens which was allocated by the Tree Authority Committee. Again, this financial year that is 2019-20, the budget allocation for mangrove plantation and conservation and also herbal and botanical gardens has remain unchanged.
Even in 2017-18 the funds allotted under the heads of mangrove plantation and conservation was Rs. 50 lakh and for herbal and botanical gardens Rs. 3 crores were set aside. From last three financial period that is 2017-18, 2018-19 and 2019-20 the budget has been untouched. Many environmentalists and activists from the city have raised queries as to why civic body is failing to utilize the budget allocated for such genuine work in the city.
In 2017-18, during the budget speech, the then NMMC Municipal Commissioner Tukaram Mundhe told that the civic body has planned a mangrove park in the city and it was to be developed for eco-tourism in association with the Forest Department. But even in that year the civic body failed to utilize a single rupee for both mangrove plantation and conservation and herbal and botanical garden in spite of the budget allocations by one of the richest municipal corporation.
Dr. Jayaji Nath, NCP Corporator and Social Worker from Belapur, said, "It is really a serious issue. I don't understand why the civic body is not able to use the budget allocated for such a good and environment purpose. The amount allocations for both mangrove plantation and conservation as well as herbal and botanical garden is happening since last 3-4 years but it is sad that the administration are failing in utilising it. Even in 2019-20 budget, NMMC Commissioner Dr. Ramaswami N. has set the same budget that is Rs. 50 Lakh for mangrove plantation and conservation and Rs. 2 crores for herbal and botanical garden. We are hopeful that this time the funds will be utilised for good."
---