Abhitash Singh
January 9, 2019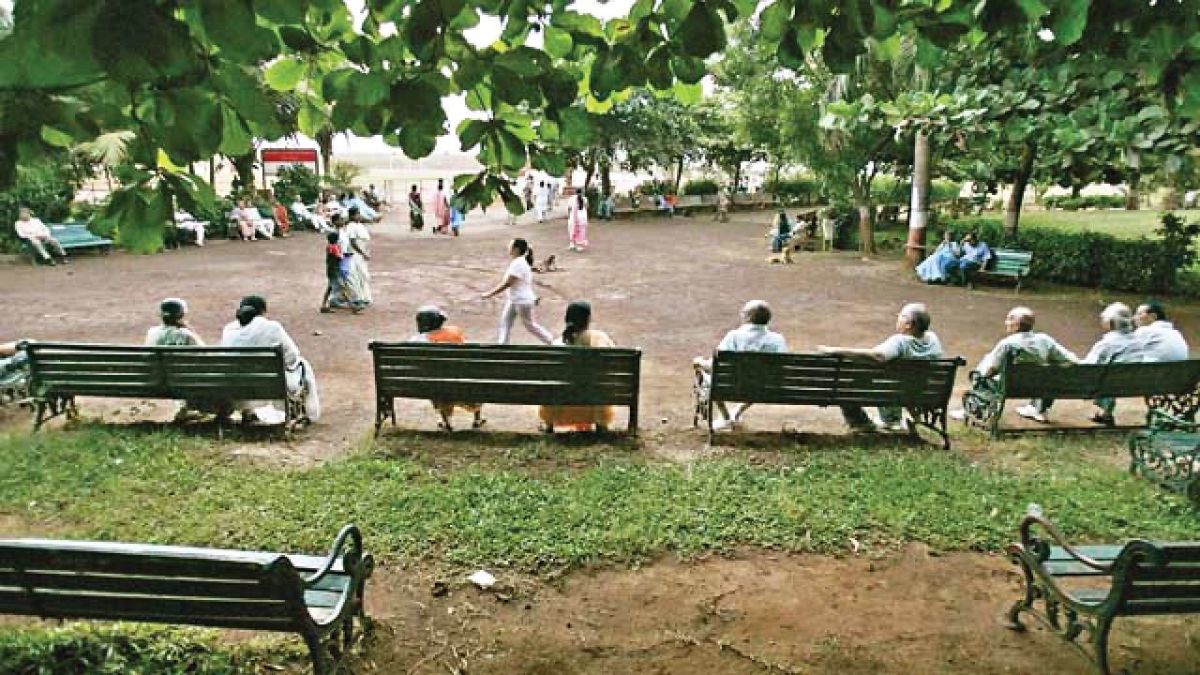 ---
Meenatai Thackrey Udyan at Sector 17 in Vashi is spread over an 8,200 sq meter area and it is also named after the wife of a Shiv-Sena founder and a well-known political figure Bal Saheb Thackrey but still, the garden is in urgent need of a toilet inside it. The senior citizens who frequently visit the gardens are demanding for it. One senior citizen went further and said that if the NMMC will come up with an underground toilet system than it will be good for us as well for those who are opposing the toilet inside the garden.
Earlier in 2018, the NMMC approved the toilet inside the garden, also all the materials and equipment were bought for undergoing the constructions work but due to opposition from the adjacent buildings especially women the construction work stopped. The opposition was that if the toilet will be built then there will be an unpleasant odor which will reach to their residents and it will be dangerous for their health.
When Newsband Correspondent spoke to few citizens about the overall picture about the setting up of the toilet in the garden, they said that we were in need of it but you know that good work are opposed sometimes. And we can't blame the civic body for work not done but sometimes it's because of the bad attitude of the citizens too.
P.M. Wazir (64) a resident of sector 17 Vashi told, " If the toilet didn't come in the garden than the corporator or civic body is not responsible for it but sometimes even citizens are to be blamed for it. I can say that both Sampat Shewale and his wife Dayawanti Shewale tried their level best to get a toilet in the garden which would have been very helpful for a senior citizen like us but due to opposing from many women from the Merchant's Grain building and the plan just not taken off."
Jaichandran.K said, "We are still in need of toilet inside the garden. It is very much needed. During winter one frequently need to go to the toilet and thus we face problems. In this garden there is a footfall of around 6000-7000 people daily so the underground toilet plan will be beneficial for both the civic body as well as a citizen. Earlier the place where the toilet was to be build has come up with the open gym for both children and senior citizens.
When Newsband spoke to local corporate Dayawanti Shewale regarding the toilet inside the garden she said, "In early 2018, we proposed a toilet inside the garden and it was also approved but due to opposing from the citizens staying in the society surrounding the garden the construction didn't happen. But now again we will be proposing the toilet which will be built in Hutatama Babu Genu Maidan (Ground) in sector 17 which is located opposite to the Meenatai Thackrey Udyan. We will get the estimate of it and accordingly we will call for tender of the work."
---